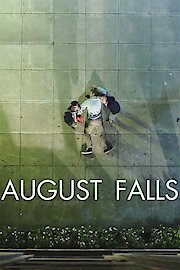 Watch August Falls
2017
1 hr 38 min
August Falls is a psychological thriller that was released in 2017. It is directed by Sam Hancock and stars the likes of Fairuza Balk, Charles Baker, and Alanna Ubach. The film revolves around the disappearance of a city councilman's wife, which plunges the community into chaos. At the center of it all is a security guard, played by Charles Baker, whose personal demons and tragic past drive him to investigate the case on his own. Along the way, he stumbles upon a web of intrigue and corruption that puts his life in danger.
The story takes place in a small and picturesque town called August Falls, where the local politicians seem to have everything under control. But when the councilman's wife goes missing without a trace, the once peaceful community is thrown into turmoil. As the investigation unfolds, it becomes clear that some of the town's most prominent citizens may have had a hand in her disappearance.
Fairuza Balk plays the councilman's wife, who is described as a charming and vivacious woman with a dark side. As the story unfolds, we learn more about her troubled past and the secrets she was keeping from her husband. Alanna Ubach plays a local journalist who is also investigating the case, but whose motives may not be entirely pure.
What sets August Falls apart from other thrillers is its slow burn approach and its emphasis on character development. Instead of relying on jump scares and heavy-handed dialogue, the film takes its time to build up the tension and flesh out the various characters. This approach pays off in the film's thrilling third act, which is filled with unexpected twists and turns.
The cinematography in August Falls is also noteworthy. The film was shot entirely on location in Oregon, and the lush and verdant landscapes serve as a stark contrast to the violence and intrigue that takes place in the story.
Overall, August Falls is a well-crafted and engaging thriller that will keep you guessing until the very end. The performances from the cast are excellent, and the direction and cinematography are top-notch. If you're a fan of slow-burn thrillers with strong character development, this film is definitely worth a watch.
August Falls is a 2017 drama with a runtime of 1 hour and 38 minutes. It has received mostly poor reviews from critics and viewers, who have given it an IMDb score of 4.8.