Watch The Sixth Sense
"Not every gift is a blessing."
The Sixth Sense is a movie based on extrasensory perception and the paranormal. The two main characters in this movie are a child psychiatrist named Malcolm Crowe and a nine-year-old boy named Cole. The story begins with the focus on Dr. Crowe, who is getting ready for bed along with his wife. A man enters the room and begins to wave a gun around and complain about how the doctor didn't help him when he was a child. The scene ends with the gun being fired, although it is not clear as to whether or not anyone was shot, except the gunman.
The story then focuses on young Cole who appears to be afraid of going through his home in the dark. As Cole ventures down a hallway, he encounters what appear to be ethereal beings who have not crossed over. Cole's mother is concerned about her son's behavior and decides to seek professional help. This is where Dr. Crowe enters the picture. The doctor often visits Cole at his home and discusses the apparitions which Cole claims to see. The dead beings seem to be everywhere and are shown in the movie as apparitions walking down the sidewalk or hanging around Cole's school. These dead people often have grotesque features in various stages of decomposition.
Eventually, Dr. Crowe believes what Cole tells him and suggests that maybe the spirits are seeking out Cole in order to help them finish unresolved business on Earth. Cole decides to follow the doctor's advice and starts by helping a young girl ghost who is trying to prevent her sister from having the same fate as she had. Cole does manage to help by uncovering the truth of how the young girl really died. Cole also uses his ability to help his mother get closure on the relationship she had with her own mother.
|
1999
|
1 hr 47 min
|

/

10
Cast

Studio

Director

M. Night Shyamalan

Language

English
More Like The Sixth Sense
The Sixth Sense News
New on Netflix in June: 'OITNB' and 'Moana'
May 30, 2017 @ 6:27 am PST
|
Read More

Will 'Split' Finally Silence M. Night Shyamalan's Critics?
January 17, 2017 @ 8:39 am PST
|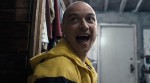 It's been a very long time since the filmmaker has made a film that's pleased critics. Now he's made one. Will it be a commercial success, too?
Read More

M. Night Shyamalan to Make Sequel to 'Split,' 'Unbreakable'
April 27, 2017 @ 6:15 am PST
|
Read More

TNT Schedules M. Night Shyamalan Horror Series
January 08, 2016 @ 7:27 am PST
|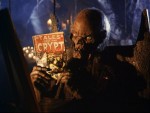 After years of taking a beating from critics, M. Night Shyamalan is once again a hot property, and TNT will take advantage of his success in the fall, when the writer/director will oversee a block of new horror programming on the cable channel.
Read More


Watch The Sixth Sense Trailer

The Sixth Sense Trailer HD|2:20
Watch The Sixth Sense Online - Watch online anytime anywhere: Stream, Download, Buy, Rent
The Sixth Sense is currently available to watch and stream, download, buy, rent on demand at Netflix, Amazon, Vudu, Google Play, FandangoNow, YouTube VOD, iTunes online.