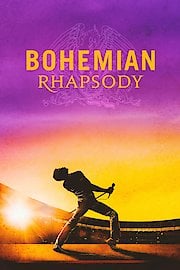 Watch Bohemian Rhapsody
"Fearless lives forever"
PG-13
2018
2 hr 14 min
49
This dramatic biopic tells the story of the 70s rock supergroup Queen and their charismatic lead singer Freddie Mercury. The film is fictionalized and employs actors to portray the musicians, but the music comes from the original band itself. Although not loved by critics, the film was a financial hit and received a nomination for the 2018 Best Picture Oscar.