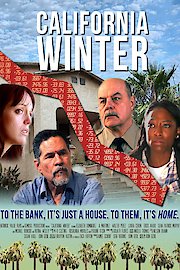 Watch California Winter
"To the banks, it's just a house. To them, it's a home."
2012
1 hr 22 min
Clara Morales has made a good name for herself in the real estate business. She worked hard to convince people to take out certain loans that would help them afford homes that were out of their price range. Her father was one of her customers too, but she was not expecting a recession and a real estate market crash. Clara soon finds out that her father's home is at risk for foreclosure. She will do anything she can to help him keep the house, including a risky business move. The company is downsizing and the move could cost her everything.