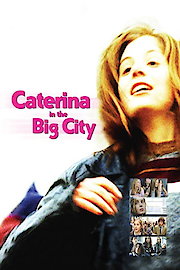 Watch Caterina in the Big City
"Sometimes you just want to fit in... or not."
NR
2003
1 hr 46 min
63
Caterina learns she must move to Rome with her family. She enrolls in school and is conflicted about joining forces with different groups. At home, there are problems as her parents express unhappiness about their current situation. Everyone must make a choice about their current path while facing the stories of their past.