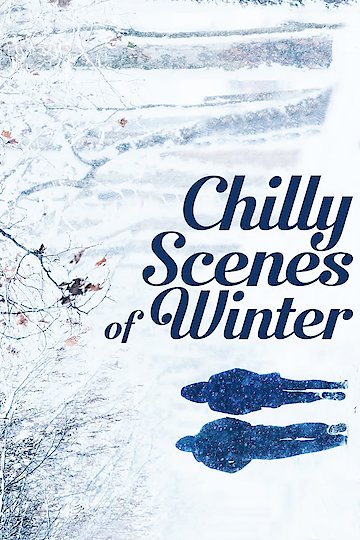 Watch Chilly Scenes of Winter
"A romantic comedy for all seasons"
PG
1979
1 hr 32 min
Chilly Scenes of Winter is a romantic comedy-drama film released in 1979. It is directed by Joan Micklin Silver and based on the novel of the same name by Ann Beattie. The movie stars John Heard, Mary Beth Hurt, and Peter Riegert in the lead roles. Charles (John Heard), a disillusioned government employee, falls in love with Laura (Mary Beth Hurt), a free-spirited woman whom he meets at a party. Despite their differences, they embark on a passionate love affair. But when Laura decides to return to her old boyfriend, Charles' world is turned upside down. The movie tells a story about love, the complexities of relationships and the human condition. It explores the themes of love, longing, loneliness, and the search for meaning in life. The movie is set against the backdrop of a snowy and cold winter in the United States. The performances in the movie are top-notch. John Heard's portrayal of Charles is nuanced and empathetic. The audience can feel his pain and frustration as he struggles to make sense of his life. He brings a sense of vulnerability to the character, making him relatable and sympathetic. Mary Beth Hurt's portrayal of Laura is also noteworthy. She brings a sense of warmth and charisma to the character, making her irresistible to Charles and the audience. Peter Riegert plays Sam, Charles' best friend. He brings a sense of humor to the movie and provides some levity to the heavier themes. He is a welcome addition to the cast and his chemistry with John Heard is excellent. The movie is also notable for its cinematography. The snowy landscape of the United States is used to great effect. The scenes in which Charles and Laura walk through the snow-covered streets of Washington D.C are particularly beautiful. The muted color palette gives the movie a melancholic and introspective feel. The movie also features a memorable soundtrack. The use of music adds to the emotional resonance of the scenes. The love theme, composed by Ken Lauber, is hauntingly beautiful and adds a sense of romanticism to the movie. Overall, Chilly Scenes of Winter is a masterpiece of the romantic comedy-drama genre. It is a movie that can be enjoyed by anyone who has experienced the highs and lows of love. It is a movie that will leave you feeling both melancholic and hopeful. The excellent performances, the beautiful cinematography, and the memorable soundtrack make this movie a must-watch for any fan of the genre.