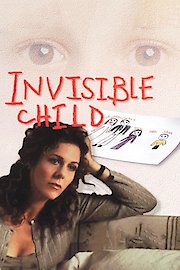 Watch Invisible Child
"A child... only in her mother's mind."
NR
1999
1 hr 33 min
Invisible child is an American television drama film that was released in 1999. Rita Wilson stars in the movie as a confused mother. Rita plays a women who imagines that she has three kids but really only has two. This type of condition could result in institutionalization. Her husband fears that this delusional disorder will institutionalize her. Because of this fear, the husband decides to go along with his wife's delusions.