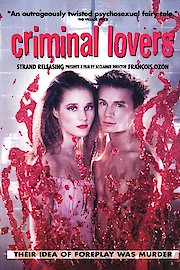 Watch Criminal Lovers
"Their idea of foreplay was murder"
TV-MA
1999
1 hr 31 min
59
One day in a French provincial town, Alice decides to convince Luc, her young, impressionable boyfriend, to kill Said, a classmate whose a real show-off. They stage a macabre scene and do the terrible deed. After running away, they discover chaos instead of the fantasy life they imagined as outlaws.