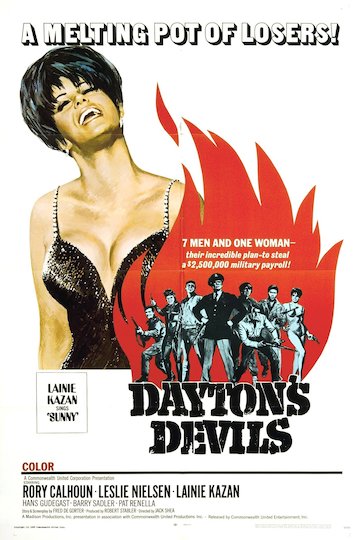 Watch Dayton's Devils
"7 MEN AND ONE WOMAN - their incredible plan - to steal a $2,500,000 military payroll!"
1968
1 hr 43 min
After leaving the military Frank Drayton decides the time has come for him to get something from the Air Force by stealing over $2 million from a nearby base. To do so Frank needs to assemble a team, which he does in the form of a crazed serial killer, a former Nazi and a failed artist. Frank sets about trying to train his unlikely crew of criminals in a military way to prepare them for the robbery in just one week.