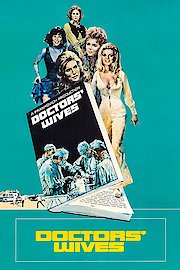 Watch Doctors' Wives
"Doctors' Wives have everything. Except husbands."
R
1970
1 hr 41 min
A group of woman that all date doctors suspect their husbands of having affairs. One day they were all discussing it to each other. They come up with a plan to find out the truth. They get one of their friends named Lorrie to seduce the doctors in hopes of finding out more information. However, Lorrie gets shot by her husband when she is caught in bed with another doctor.