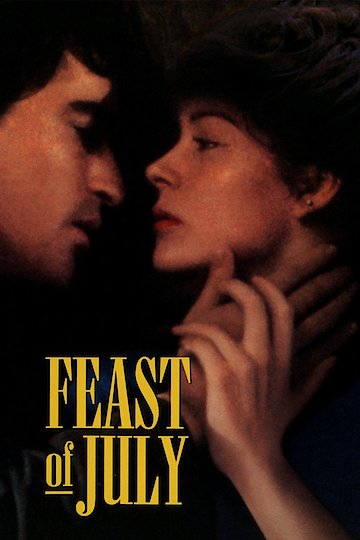 Watch Feast of July
"There is no escape from the past."
R
1995
1 hr 56 min
Feast of July is a 1995 film directed by Christopher Menaul and based on the novel of the same name by H.E. Bates. The film is a period drama set in rural England during the Victorian era. It is a tale of love, loss, and the search for identity in the midst of societal pressures. The film follows the story of a young woman named Bella Ford (Embeth Davidtz) who stumbles upon a small town while traveling through the English countryside. She is taken in by the family of a wheelwright, who provide her with shelter and a job at their small shop. Bella is immediately drawn to the eldest son of the family, Arch Wilson (Tom Bell), a brooding and mysterious man who seems to be haunted by a dark past.
As the story unfolds, Bella becomes increasingly close to the Wilson family and develops a deep love for Arch. However, their budding romance is cut short when Arch abruptly leaves town without explanation. Bella is left heartbroken and alone, but determines to uncover the truth about Arch's past and to find him.
Through her search for Arch, Bella encounters a cast of colorful characters who all have their own secrets and desires. She befriends a wealthy spinster, Miss Prue (Gemma Jones), who becomes her confidante and mentor. She also meets a dashing young soldier, Con (James Purefoy), who is home on leave from fighting in the war. Con becomes infatuated with Bella, but she remains faithful to Arch and continues her quest to find him.
The film is a beautiful period piece that captures the atmosphere and social mores of Victorian England. The lush countryside provides a stunning backdrop for the story, and the costumes and sets are gorgeous and authentic. The performances by the cast are all top-notch, with Embeth Davidtz standing out as the strong-willed and determined Bella.
Feast of July is a compelling and poignant tale that explores themes of love, loss, and the search for identity. It is a story that will stay with you long after the credits roll, and one that is well worth watching.