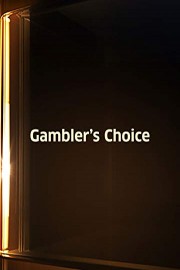 Watch Gambler's Choice
NR
1944
1 hr 5 min
In Gambler's Choice, Chester Morris stars as Jeff Hayes, a talented but down-on-his-luck jockey who turns to gambling to pay off his mounting debts. Along the way, he befriends wealthy socialite Ruth Dillon (Nancy Kelly), who is also an avid horse racing fan. Ruth is impressed by Jeff's skills on the track and offers to sponsor him, but her jealous fiancé, Bob Herrick (Russell Hayden), sees Jeff as a threat and tries to sabotage his career. Meanwhile, Jeff's addiction to gambling only deepens, and he begins to make risky bets that put his life and career in peril.
As Jeff and Ruth grow closer, they must navigate their complicated feelings for each other and the pressures of their respective social classes. Will Jeff be able to overcome his addiction and prove himself on the racetrack, or will his dark past catch up with him and ruin everything he's worked for?
Gambler's Choice is a classic romance drama that captures the glamour and excitement of horse racing in the 1940s. Chester Morris delivers a powerful performance as the troubled jockey, while Nancy Kelly and Russell Hayden provide strong supporting roles. The film features thrilling horse racing scenes and a compelling storyline that will keep viewers on the edge of their seats from start to finish.
Overall, Gambler's Choice is a must-see for fans of classic Hollywood cinema and anyone who loves a good romance story. With its timeless themes of redemption, love, and loyalty, this film is sure to resonate with audiences for generations to come.
Gambler's Choice is a 1944 action movie with a runtime of 1 hour and 5 minutes. It has received moderate reviews from critics and viewers, who have given it an IMDb score of 6.0.