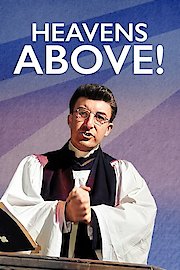 Watch Heavens Above!
"Where "I'm All Right Jack" left off…this takes off!"
NR
1963
1 hr 53 min
A young, kindly minister is accidentally appointed to a small, but wealthy parish loaded with snobbish people. The new minister quickly starts making waves by appointing a black church warden, and then taking in a band of gypsies. The upper crust parishioners are shocked that church funds and resources should be doled out to the "lower classes," apparently oblivious to the true heart of Christian teachings. The upstart new minister finds himself in hot water with the super snobby church council. Plenty of trouble follows.