Watch Horrible Bosses
"Ever wish your boss was dead?"
Horrible Bosses tells the tale of three men who are fed up with the ways they are being treated at work, and decide to take matters in their own hands. Jason Bateman plays the role of Nick Hendricks, who is at the mercy of his boss Dave Harken, played by Kevin Spacey. Even after coming in and working until the late hours of the night, he is reprimanded for being only a minute late to clock in. After having a promised promotion stolen from him without justifiable cause, he still finds himself locked into having to remain at his original position.
Dale Arbus, played by Charlie Day, is a dental assistant under the watch from his boss Dr. Julia Harris, D.D.S., played by Jennifer Aniston. Her sexual advances upon Dale continue no matter what he says or does, seemingly without end. Even though she is told repeatedly that he is engaged and to cease, she persists until he comes to a breaking point. Although he will not give in, he will join Dave in his hatred of his own boss. The two are joined by Kurt Buckman, played by Jason Sudeikis. Even though he loved his boss, he died and left the company to his evil, coked out son.
Each of the three men find an idea thanks to a gentleman in the bar, who teaches them how to get away with their murder, without losing their jobs. Their plans do not work out as they intended, once finding out one of the bosses has murdered one of their other targets themselves, leaving them to be questioned by the police. Now they will have to prove their innocence while also proving the guilt of Harken in the murder of the new company owner, played by Colin Farrell. Horrible Bosses is a film that can be appreciated by just about any viewer within the workforce.
|
2011
|
1 hr 38 min
|

/

10
Cast

Studio

Director

Seth Gordon

Language

English
Horrible Bosses News
Poop Jokes + Jennifer Aniston = First Trailer for 'Horrible Bosses 2'
July 02, 2014 @ 2:41 pm PST
|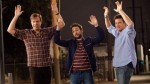 If there's one way to get people to see a movie, it's to have Jennifer Aniston imply that she wants to be pooped on. That's what we learned from the first trailer for "Horrible Bosses 2," which was released today. The trailer sets up the action for the sequel to the original "Horrible Bosses" which was a surprising box office hit when it came to theaters in 2011.
Read More

Jennifer Aniston Shuns Her Dying Mother?
December 15, 2012 @ 8:42 am PST
|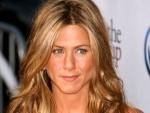 Jennifer Aniston hasn't visited her estranged mother, hospitalized for a stroke, and Nancy Dow's heart is reportedly "breaking."
Read More

Weekend Box Office: 'Identity Thief' Steals Top, 'Warm Bodies' Cooling Down.
February 11, 2013 @ 7:03 pm PST
|
Weekend Box Office: 'Identity Thief' Steals Top, 'Warm Bodies' Cooling Down. Are the harsh winter storms to blame?
Read More

New Jennifer Aniston Viral Vid Has Some Fun With Constant 'Pregnancy' Rumors
September 18, 2012 @ 3:31 pm PST
|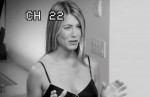 Hey, after years of dogging her with pregnancy rumors, we were all pretty much asking for Jennifer Aniston to take the piss out of us. The "Friends" icon does just that with a new Smartwater video that reveals that we weren't ENTIRELY wrong....just too dim to pick up on the truth. Well-played, Rachel.
Read More


Watch Horrible Bosses Trailer

Watch Horrible Bosses Online - Watch online anytime anywhere: Stream, Buy, Rent
Horrible Bosses is currently available to watch and stream, buy, rent on demand at Amazon, Vudu, Google Play, FandangoNow, iTunes, YouTube VOD online.