Watch The Heat
"Action's never been so hot!"
The Heat is a 2013 action comedy starring Sandra Bullock as FBI Special Agent Sarah Ashburn and Melissa McCarthy as Deputy Shannon Mullins. The film was written by Kate Dippold, edited by Bellah Mae, and directed by Paul Feig. The Movie released on June 28, 2013 and earned 186.7 million worldwide. The movie centers on Sarah Ashburn, who is a skilled investigator, but often viewed as having an arrogant and condescending attitude. She is assigned to a job with Deputy Shannon Mullins, who is a skilled but intimidating, rebellious police women.
The two women, both possessing strong personalities, are forced to let go of their egotism and embrace one another as partners. Though the two women could not be more incompatible, they are eventually able to work together and even become friends. Their assignment set in Boston is to uncover the identity of a subtle drug lord. The two women are lead to a night club where they are able to nonchalantly bug the drug lord's cell phone using very ingenious measures.
After watching a surveillance video, Ashburn concludes that Mullin's bother, Jason, may be connected to the drug lord's case. Ashburn convinces Mullins to visit home and make inquiries to Jason about the drug case. Jason, who does not harbor negative feelings toward his sister for her involvement in placing him in prison, provides Mullins with information that leads to a murdered drug dealer who is hidden in a deserted car.
Chemicals from the murdered guy's shoes lead the two women to witness a murder by a guy named Julian, who is part of Larkin's organization. While interrogating Julian regarding Larkin, they are unable to obtain any useful information about Larkin's location. Despite the difficulty in obtaining information, they are still able to capture Larkin and learn to appreciate each other as effecient partners as well as great companions.
|
2013
|
1 hr 57 min
|

/

10
Cast

Studio

Director

Paul Feig

Language

English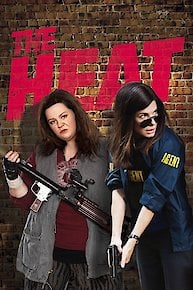 SUBSCRIPTION
RENT / BUY
CABLE
The Heat News
Melissa McCarthy Will Star in Ghostbusters Reboot, Director Confirms
January 27, 2015 @ 2:22 pm PST
|
Read More

Possible 'Ghostbusters' Reboot Will Feature Female Main Characters
August 02, 2014 @ 7:59 pm PST
|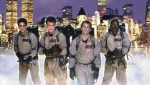 Paul Feig of "Bridesmaids" is looking to bring some ladies into the "Ghostbuster" franchise. Awesome news, to say the least!
Read More

'Ghostbusters 3' Confirmed, 'The Heat' Writer Will Pen Script
October 08, 2014 @ 3:22 pm PST
|
Read More

Box Office Math: How Record Tickets Sales Results in a Summer of Loser Movies
August 19, 2013 @ 1:28 pm PST
|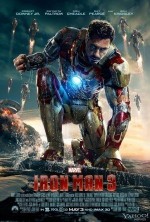 Hollywood studios have made more money in ticket sales this summer than in just about any other summer in history while turning out movies that lost hundreds of millions of dollars. How is that possible?
Read More


Watch The Heat Trailer

The Heat Intl Trailer
|
2:41
Watch The Heat Online - Watch online anytime anywhere: Stream, Download, Buy, Rent
The Heat is currently available to watch and stream, download, buy, rent on demand at DIRECTV NOW, Amazon, Vudu, Google Play, FandangoNow, iTunes, YouTube VOD online.