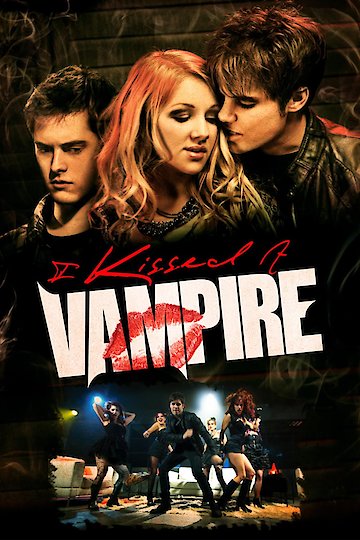 Watch I Kissed a Vampire
PG
2010
1 hr 31 min
I Kissed a Vampire is a 2010 musical-comedy directed by Chris Nolan, and starring Lucas Grabeel, Drew Seeley, and Adrian Slade. The story follows Dylan (Lucas Grabeel), a high school student who suddenly finds himself turning into a vampire after kissing the girl of his dreams, Sara (Adrian Slade). Soon, he discovers that he's not the only vampire in town and that the community of bloodsuckers is in a power struggle over who should lead them.
Meanwhile, Dylan's best friend, Jimmy (Drew Seeley), is on a mission to find a cure for Dylan, with the help of a self-proclaimed vampire hunter, Van Helsing (Megan Mullally). As they search for a cure, they embark on various misadventures and musical numbers, including a vampire prom and a showdown with the vampire queen, Luna (Sally Hessnice).
What sets I Kissed a Vampire apart from other vampire movies is its lighthearted and humorous tone, as well as its catchy musical numbers. The songs in the movie are upbeat and poppy, and several of them are sure to get stuck in your head for days. The choreography is also impressive, especially for a low budget movie.
The movie is also notable for its talented cast, particularly Lucas Grabeel, who previously starred in the High School Musical franchise. Grabeel brings his trademark charm and talent for singing and dancing to the role of Dylan, making him a likable and relatable protagonist. Drew Seeley also shines as Jimmy, Dylan's loyal best friend, and Megan Mullally is hilarious as Van Helsing, bringing some much-needed comic relief to the movie.
While the movie is certainly not without its flaws, it's hard not to be charmed by its infectious energy and fun-loving spirit. Fans of musicals, comedies, and vampire movies alike are sure to find something to enjoy in I Kissed a Vampire.
I Kissed a Vampire is a 2010 drama with a runtime of 1 hour and 31 minutes. It has received mostly poor reviews from critics and viewers, who have given it an IMDb score of 3.8.