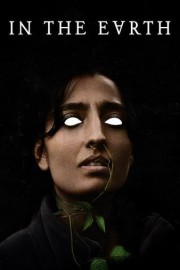 Watch In the Earth
NR
2021
1 hr 47 min
63
In the Earth is a horror film that takes place during a worldwide pandemic. Joel Fry plays Martin Lowery, a scientist who sets out on a journey to a remote wilderness area to meet with a colleague, Dr. Olivia Wendle (played by Hayley Squires). The two are working together to conduct research on a plant that may have healing properties for the virus that has been ravaging the world for over a year.
The journey to Dr. Wendle's camp is treacherous as Martin must traverse through dense forests and rocky terrain. Along the way, he meets a fellow traveler, Zach (played by Reece Shearsmith) who is heading to a nearby music festival. Zach seems friendly, but Martin can't shake the feeling that something is off about him.
When Martin finally arrives at Dr. Wendle's camp, he discovers that she has gone missing. He teams up with one of her assistants, Alma (played by Ellora Torchia) to search for her in the surrounding forest. As they venture deeper into the wilderness, they begin to encounter strange and terrifying phenomenon. They soon realize that the forest itself is alive and has a malevolent presence that seems to be watching them.
As tensions rise, Martin and Alma must fight for survival against the supernatural forces that have taken hold of the forest. Along the way, they discover that Zach has a dark connection to the forest and may be the key to understanding what is happening around them.
The film has a chilling atmosphere and utilizes a combination of practical and visual effects to create a sense of unease and dread. The sound design is particularly effective, with eerie and unsettling noises heard throughout the forest. The acting from the main cast is strong, especially from Joel Fry and Hayley Squires, both of whom deliver nuanced and powerful performances.
Director Ben Wheatley has created a film that is both terrifying and thought-provoking. The pandemic serves as a backdrop for the story, highlighting the fragility of human existence and the tenuous balance between nature and man. The film also explores themes of science versus superstition, as the characters grapple with the unknown forces that they are facing.
In the Earth is a masterclass in horror filmmaking, with a well-crafted story, strong performances, and a haunting atmosphere. It's a film that will leave you feeling unsettled long after the credits have rolled.
In the Earth is a 2021 horror movie with a runtime of 1 hour and 47 minutes. It has received moderate reviews from critics and viewers, who have given it an IMDb score of 5.1 and a MetaScore of 63.