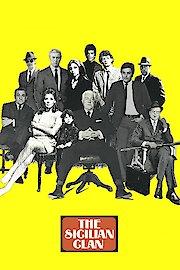 Watch Le Clan des Siciliens
"Behind every gun is "The Sicilian Clan!""
GP
1970
1 hr 57 min
The movie Le Clan des Siciliens follows a young man that wants to move up ranks within the mafia. He is planning a way to rob a large amount of diamonds while he is falling for the mob bosses' daughter. The only problem is there is a cop that is determined to bring him down.