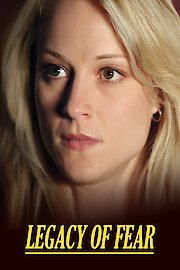 Watch Legacy of Fear
"History is repeating itself."
TV-14
2006
1 hr 16 min
Legacy of Fear is a thrilling mystery movie from 2006 that will keep you on the edge of your seat. The movie introduces us to nurse Rebecca Dane (Teri Polo), who is haunted by a horrific incident from her past. Her life takes a turn for the worst when she wakes up one morning to the news that her estranged father had died in a gruesome car accident. Rebecca decides to travel to her hometown to bury her father and settle his affairs.
Upon arriving, she finds out that her father's death might not be an accident, as she initially thought. She starts to uncover her father's secrets, which lead her down a dangerous path. The closer she gets to the truth, the more danger she finds herself in. It doesn't help that her father's attorney, Rick (Zachary Bennett), is doing everything possible to keep her from finding out the truth.
Things become even more complicated when Rick's business partner, Frank (Anthony Lemke), enters the picture. Frank is the man responsible for Rebecca's past trauma, and he's not too pleased that Rebecca has come back to town. Frank tries to intimidate Rebecca and threatens to ruin her life if she doesn't leave town. Rebecca doesn't back down and is determined to uncover the truth, even if it means putting her own life on the line.
As the movie progresses, we see Rebecca untangle the web of lies and deception that her father surrounded himself with. She discovers that he was involved in some shady business deals, and he might have stolen millions of dollars from his clients. Rebecca's journey to uncover the truth is filled with suspenseful twists and turns that will keep you thoroughly entertained.
The acting in Legacy of Fear is commendable, with Teri Polo delivering a noteworthy performance as Rebecca. She is convincing as a woman struggling to come to terms with her past trauma while trying to find peace with her current life. Zachary Bennett's performance as Rick, the attorney, is also noteworthy, with his character's on-screen presence being menacing and duplicitous.
Anthony Lemke's portrayal of Frank, the villain, is chilling, with his character being a perfect blend of charisma and malevolence. The movie's supporting cast, which includes actors like David Stratton and Nicola Lipman, also delivers noteworthy performances.
Director Don McBrearty does an excellent job of keeping the audience engaged throughout the movie, with his direction elevating the intensity of the story. The film's imagery is evocative and effectively underscores the movie's suspense-filled nature. Additionally, the movie's score by Schaun Tozer is memorable and heightens the tension in several scenes.
In conclusion, Legacy of Fear is a well-crafted thriller movie that will keep you on the edge of your seat till the very end. The movie's narrative is intriguing, with its blend of suspense and drama making for a genuinely engrossing experience. The film's performances, direction, and score are all top-notch, with each element contributing to the movie's overall appeal. If you're a fan of mystery movies that keep you guessing till the end, then Legacy of Fear is a must-watch.
Legacy of Fear is a 2006 thriller with a runtime of 1 hour and 16 minutes. It has received moderate reviews from critics and viewers, who have given it an IMDb score of 5.3.