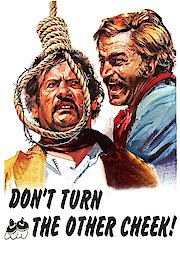 Watch Long Live Your Death
"The bottoms-up comedy hit that will fill your seats."
PG
1971
1 hr 43 min
When a con artist named Orlowsky, disguised as a priest, learns about a treasure hidden in a Mexican village while hearing a deathbed confession, he joins forces with two other people to find the cache of gold in this spaghetti western. One of them is a bandit named Lozoya, who helped save Orlowsky from the hangman's noose, and the other is a journalist from Ireland, a woman who is more interested in sparking a revolution South of the Border than in finding the hidden treasure.