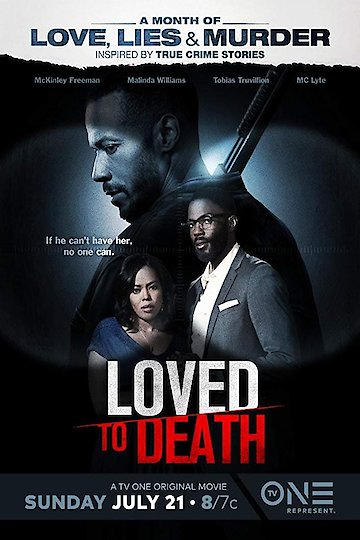 Watch Loved to Death
Loved to Death is a 2019 drama/thriller film directed by Lee Davis and starring Malinda Williams, McKinley Freeman, and Chrystee Pharris. The movie begins with a couple, Drea (Malinda Williams) and Lance (McKinley Freeman), enjoying a romantic dinner. The two are deeply in love and seem to have the perfect relationship. However, things take a turn when Drea's ex-boyfriend, Shane (Tobias Truvillion), shows up and causes a scene. Though Lance manages to diffuse the situation, it is clear that Shane is not done causing trouble.
As the movie progresses, it becomes increasingly clear that Shane is obsessed with Drea and will stop at nothing to possess her. He follows her every move and even shows up to her workplace to try and win her back. Drea, understandably, is terrified and turns to Lance for support.
Meanwhile, Lance is dealing with his own issues. He is struggling to find work and feels emasculated by Drea's successful career. As a result, he begins to doubt himself and his ability to provide for Drea.
The tension continues to mount as Shane becomes more and more aggressive in his pursuit of Drea. He follows her home, breaks into her apartment, and even goes so far as to assault her. Drea, desperate for help, turns to the police but they are unable to do anything without concrete evidence.
Lance, however, takes matters into his own hands. He confronts Shane and warns him to stay away from Drea. When Shane refuses to listen, a physical altercation ensues, with Lance ultimately coming out on top.
But even with Shane out of the picture, the damage has been done. Drea is traumatized and Lance is struggling to come to terms with his actions. The couple's relationship is strained as they try to navigate the aftermath of Shane's obsession.
Overall, Loved to Death is a tense and gripping drama that explores themes of love, obsession, and violence. The performances by the cast are strong, with Malinda Williams delivering a standout performance as the haunted and vulnerable Drea. While the film is at times difficult to watch due to its graphic content, it ultimately delivers a powerful message about the dangers of toxic relationships and the lengths that people will go to protect those they love.