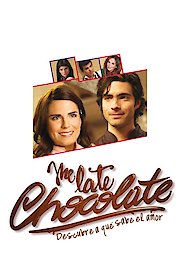 Watch Me Late Chocolate
"Find out the taste of love"
NR
2013
1 hr 41 min
Moni's life takes a sudden and tragic turn when her husband Xavi is killed in an automobile accident. While Moni is grieving she continues to see her husband everywhere. She decides that she wants to learn more about chocolate since it was one of her husband's passions.
Me Late Chocolate is a 2013 comedy with a runtime of 1 hour and 41 minutes. It has received moderate reviews from critics and viewers, who have given it an IMDb score of 5.2.