Watch Moonrise Kingdom
"A tormenting and surprising story of children and adults during the stormy days of the summer of 1965."
Moonrise Kingdom is a captivating story of first love. Set on an island off New England's coast, the story follows two twelve-year-old outcasts who find each other and decide to escape to the wilderness. Played by acting newcomers Kara Hayward and Jared Gilman, Suzy Bishop and Sam Shakusky (respectively) meet at a school play. Sam is an orphaned wilderness scout with few friends, and Suzy is a rebellious sister with three brothers. From two separate ends of the island, they become pen pals and hatch a plan to rendezvous. Once executed, they meet in an open field equipped for their journey. Suzy brings young adult fantasy books and a portable record player. Sam carries survival gear and an air rifle. Their relationship is quaint and comical as they travel the scenic island.
The adults search for the missing children. Sam's Khaki scout leader, played by Edward Norton, sends the other scout members to find the young couple. Suzy's parents, played by Bill Murray and Frances McDormand ask the help of the island sheriff, played by Bruce Willis. A tremendous storm brewing on the horizon threatens not only the solitude of the lovebirds but the safety of the entire island community.
The danger increases when the Khaki scouts find the runaways and one scout member is injured. With the sky darkening and strong winds coming in from the choppy seas, the islanders know they must find the children before the weather gets any worse.
Sam and Suzy finally set up camp in a small beach hollow where they spend precious moments together, but the innocence is broken when they are finally found. Sam is placed with his caseworker, played by Tilda Swinton, his fate uncertain. Suzy will return with her parents. Ironically, the dangerous storm brings the islanders together and they are forced to deal with their issues.
Although it is a simple tale of first love, it has complex underlying themes. Chaotic adult lifestyles clash in comparison with those of the carefree children. Many secrets come to light including clandestine affairs, failed marriages and loss of innocence. From what seemed to be merely a fling, Sam and Suzy's young love molds into a timeless beauty.
Directed by Wes Anderson, the musical score includes Benjamin Britten and Hank Williams and offers a few surprise cameo appearances. Moonrise Kingdom is scenic, romantic and whimsical. Rated PG-13, parents and young adults may find enjoyment in this artsy and heartfelt film.
|
2012
|
1 hr 34 min
|

/

10
Cast

Studio

Director

Wes Anderson

Language

English
Moonrise Kingdom News
'Silver Linings Playbook' Cleans Up At the 2013 Independent Spirit Awards
February 24, 2013 @ 3:52 pm PST
|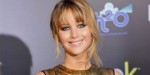 "Silver Linings Playbook" kept up its new habit of winning by taking home multiple Spirit awards. Will it do the same at tonight's Oscars ceremony? Check out the full list of Spirit winners here.
Read More

Golden Globe Nominees Are In!
December 16, 2012 @ 11:05 pm PST
|
Read More

Who Won? Check Out Golden Globe Winners Here!
January 13, 2013 @ 9:58 pm PST
|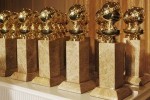 Did your favorite movie or television show make the cut? Check out the list of winners from the 2013 Golden Globes.
Read More

Lie Hard: Bruce Willis' Daughter, Scout Willis, Arrested for Drinking with Fake ID
June 05, 2012 @ 3:55 pm PST
|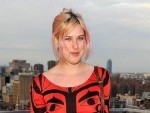 After getting caught in New York City with an open container, Bruce Willis' daughter Scout presented a fake ID and was promptly arrested. Was it fair or not fair? Get the details here.
Read More


Watch Moonrise Kingdom Trailer

On Demand & Digital Download|0:33
Moonrise Kingdom Audio Commentary Clip with Wes Anderson|2:10
Watch Moonrise Kingdom Online - Watch online anytime anywhere: Stream, Download, Buy, Rent
Moonrise Kingdom is currently available to watch and stream, download, buy, rent on demand at Netflix, Amazon, Vudu, Google Play, FandangoNow, iTunes, YouTube VOD online.