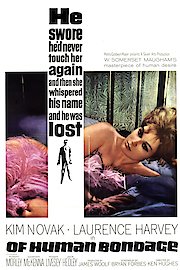 Watch Of Human Bondage
"SOME WOMEN CAN'T HELP BEING WHAT THEY ARE!"
Approved
1964
1 hr 40 min
This fanciful foray into a Paris love affair follows a young medical student desperately in love with flippant, promiscuous waitress. Their relationships spirals into obsession, the young student's love growing deeper, even as the object of his affection enters into a life of prostitution.