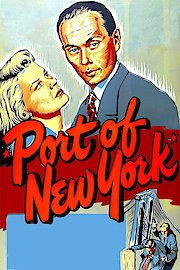 Watch Port of New York
"NO CRIME TOO VICIOUS...NO SIN TOO VILE...peddlers of poison to helpless prey!"
Approved
1949
1 hr 22 min
Government agents try to find out who stole narcotics from a ship. The gang who stole the drugs kills several people, and the agents' lives are in danger. One of the agents goes undercover to try to apprehend the criminals.