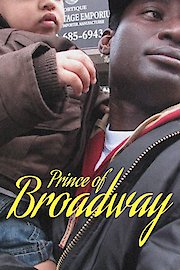 Watch Prince of Broadway
"It's a Hard Knock-Off Life"
NR
2008
1 hr 40 min
57
The American Dream is different in everyone's opinion. This group of people starts their own American Dream while living in the suburbs. With their family and friends surrounding them they are able to call the place they live their true home. Between people around you who truly support you and staying positive during the trying time, you can make any experience positive. This movie focuses on positivity and is a very inspirational movie.