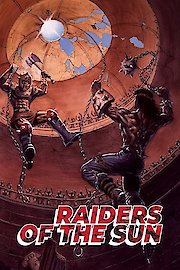 Watch Raiders Of The Sun
"They don't take prisoners. They take lives."
R
1992
1 hr 20 min
Bloodthirsty factions rule the barren earth of the 21st century. Here, in a world where gunpowder is more valuable than gold, a few hundred survivors wage the final conflict for power and control. Among them will rise a new warrior, destined to shape the fate of civilization.