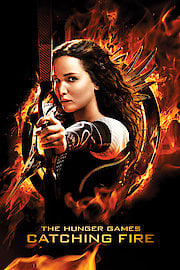 Watch The Hunger Games: Catching Fire
"Every revolution begins with a spark."
PG-13
2013
2 hr 26 min
76
In this dystopian adventure film, Katniss Everdeen and her friend Peeta embark on a victory tour after their unprecedented victory in the Hunger Games. It's not all celebrations, though, as rebellion is simmering in the districts they visit. Jennifer Lawrence stars in this second film in the franchise.