Watch Mother!
"Seeing is believing"
In this dramatic thriller, a young wife finds that her marriage is not what she thought it was when a group of mysterious strangers shows up at her home. The film stars Jennifer Lawrence and Javier Bardem, and it debuted in 2017 to overwhelmingly negative audience reaction.
|
2017
|
1 hr 55 min
|

/

10
Cast

Director

Darren Aronofsky

Language

English
Mother! News
Jennifer Lawrence Doesn't Regret Being Rude to Her Fans
November 29, 2017 @ 6:32 am PST
|
Read More

'Daddy's Home 2' and 'Orient Express' to Fight for Weekend Crown
November 09, 2017 @ 9:23 am PST
|
Read More

Jennifer Lawrence and Darren Aronofsky Break Up
November 22, 2017 @ 7:59 am PST
|
Read More

'Jigsaw' Wins Horrible Weekend at the Box Office
October 30, 2017 @ 7:39 am PST
|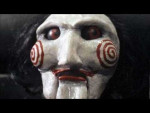 The horror sequel was the top-grossing film of the week, but its performance was nothing to get excited about.
Read More

Watch Mother! Online - Watch online anytime anywhere: Stream, Buy, Rent
Mother! is currently available to watch and stream, buy, rent on demand at FandangoNow online.