Watch Red Dragon
"Before the Silence."
Red Dragon is a prequel to the critically acclaimed Silence of the Lambs, and it gives some background on the serial killer cannibal Hannibal Lecter, both the time before his capture and in his incarceration afterward. Red Dragon opens with the horrific murders of whole families in cycles that correspond with the full moon. The FBI, at a loss, brings in the retired specialist William Graham, who reluctantly takes the case.
It is quickly made clear that William Graham was the agent who brought in Hannibal Lecter, and he consults with Lecter, playing games of cat and mouse with him in exchange for his insights in this new predator, who the press dub the Tooth Fairy for his tendency to leave monstrous bites on his victims.
As Graham struggles to solve the case, the Tooth Fairy is revealed to be a shy man by the name of Dolarhyde. Despite the heinous nature of his crimes, Dolarhyde himself is displayed with a certain amount of sympathy. His derangement is obvious, and his horrific childhood contributes heavily to why he commits his crimes. As the police chase heats up, he becomes innocently enamored with a blind co-worker, who returns his affections.
The investigation becomes personally charged for Graham, as his relationship with Lecter grows increasingly predatory. It soon becomes clear that not only is Lecter involved with Dolarhyde, he is is also coldly working to destroy Graham as well. Graham's relationship with his own wife and son start to deteriorate as the case takes up more and more of his mind.
The themes of Red Dragon revolve around predation and what it takes to make a monster. Dolarhyde is portrayed as an understandable monster, while Graham struggles with the fact that he is not as different from Lecter and Dolarhyde as he would like to be. The movie culminates in a series of shocking events, leaving the fate of all of the characters uncertain and uncomfortable.
|
2002
|
2 hr 4 min
|

/

10
Cast

Studio

Director

Brett Ratner

Language

English
Red Dragon News
NBC's 'Hannibal' - An Extended Trailer (Video)
March 01, 2013 @ 10:00 am PST
|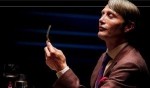 NBC's upcoming series "Hannibal" receives a full-length trailer at last! The series, acting as a prequel to "Red Dragon" and "The Silence of the Lambs", will focus on the relationship between FBI criminal profiler Will Graham and Dr. Hannibal Lecter.
Read More

NBC Casts The Next Hannibal Lecter
June 04, 2012 @ 2:58 pm PST
|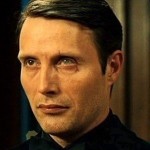 NBC has cast their "Hannibal." Former Bond villain Mads Mikkelsen will become the fourth actor to portray Thomas Harris' iconic sociopath in a 13-episode series this fall. He played blood-weeping LeChiffre in "Casino Royale" and is also attached to appear in 2013's "Thor 2."
Read More

NBC's 'Hannibal' Gender-Bends A 'Red Dragon'/'Manhunter' Character
August 15, 2012 @ 9:29 am PST
|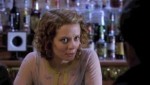 Stranger changes have been made in adaptation. NBC's Thomas Harris prequel/re-imagining "Hannibal" has re-cast tabloid sleaze Freddy Lounds - previously played by Stephen Lang and Phillip Seymour Hoffman - as "Freddie Lounds," now to be played by "Camelot" actress Lara Jean Chorostecki.
Read More

Lifetime Eyeing 'Silence Of The Lambs' Inspired Series
May 29, 2012 @ 3:59 pm PST
|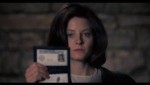 Monkey see, monkey do. Someone at Lifetime must think NBC's on to something with its ordered Hannibal Lecter-based series. The women-focused network has expressed interest in a series looking closer at the career of Hannibal's "The Silence Of The Lambs" foe, Clarice Starling.
Read More


Watch Red Dragon Online - Watch online anytime anywhere: Stream, Download, Buy, Rent
Red Dragon is currently available to watch and stream, download, buy, rent on demand at Netflix, Amazon, Vudu, Google Play, FandangoNow, YouTube VOD, iTunes online.