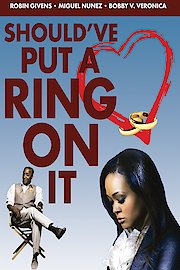 Watch Should've Put a Ring on It
"What one man doesn't want, another man will"
NR
2016
1 hr 22 min
Thea plans on proposing to Jamar. Much to her chagrin, he expresses men should play the traditional role in marriage. She's scrambles to remove all traces of the surprise engagement party before he finds out. Will he now put a ring on it?
Should've Put a Ring on It is a 2016 comedy with a runtime of 1 hour and 22 minutes. It has received mostly poor reviews from critics and viewers, who have given it an IMDb score of 3.5.