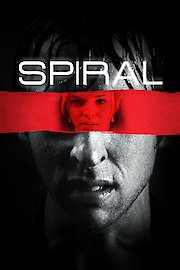 Watch Spiral
PG-13
2007
1 hr 30 min
40
Spiral is a psychological thriller from 2007 that tells the story of Mason, a socially awkward telemarketer played by Joel David Moore, who becomes obsessed with a co-worker named Amber. Amber is played by Amber Tamblyn, and she is the only person in the office who shows any kindness or interest in Mason. Despite her attempts to help him, Mason continues to spiral into a deep obsession with her.
As Mason's obsession intensifies, he begins to experience hallucinations and starts to see his own face on the bodies of other people. He also begins to receive strange phone calls from a mysterious woman who seems to know everything about him. Mason does not know whether these events are real or all in his head.
Meanwhile, Amber has her own problems to deal with as her boyfriend, played by Zachary Levi, is physically abusive toward her. Amber's relationship with her boyfriend is further complicated by a secret she has been keeping from him.
As the movie progresses, Mason's grip on reality becomes increasingly tenuous, and the line between what is real and what is imaginary becomes blurred. The film takes a dark turn as Mason's actions become more and more erratic, leading to a shocking climax.
Spiral is a well-crafted thriller that keeps the audience on the edge of their seats throughout. The performances by the lead actors are top-notch, with Joel David Moore delivering a haunting portrayal of a man who is slowly losing his grip on reality. Amber Tamblyn is equally impressive as the object of Mason's obsession, bringing a sense of vulnerability to the role that makes her character all the more sympathetic.
The film's director, Adam Green, does an excellent job of building tension and creating an atmosphere of unease. The use of color and camera angles is particularly effective in creating a sense of disorientation and confusion. The soundtrack also deserves special mention, with its haunting and atmospheric score heightening the suspense and adding to the overall sense of unease.
One of the most interesting aspects of Spiral is the way it explores the theme of obsession. Mason's obsession with Amber is depicted in a very realistic and disturbing way, showing how it can slowly take over a person's life and destroy everything around them. The film also touches on other forms of obsession, such as Amber's boyfriend's possessiveness and the mystery woman's fascination with Mason.
Overall, Spiral is a highly engaging and thought-provoking thriller that is well worth watching. Its exploration of the theme of obsession is both insightful and unsettling, and the performances by the lead actors are superb. The film's dark and creepy atmosphere, combined with its twists and turns, will keep viewers guessing until the very end.
Spiral is a 2007 drama with a runtime of 1 hour and 30 minutes. It has received mostly poor reviews from critics and viewers, who have given it an IMDb score of 6.3 and a MetaScore of 40.