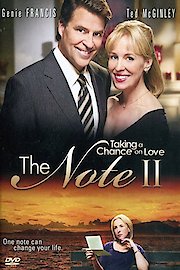 Watch Taking a Chance on Love
Taking a Chance on Love is a romantic comedy-drama that released in 2009. The film marks the directorial debut of Douglas Barr and the supporting cast includes actors like Genie Francis, Ted McGinley, and Katie Boland in the lead roles. The plot of the film revolves around a newly divorced woman named Diane (Genie Francis) who moves to a small town with her beloved daughter, Abby (Katie Boland) to start a new life. Diane hopes to start afresh and leave behind the painful memories of her past. However, things take a dramatic turn when she meets Mark (Ted McGinley), a handsome man who she soon learns is the principal of Abby's new school.
The two soon find themselves attracted to each other, and despite their age gap, they begin to explore their feelings. However, with their respective pasts looming over their relationships, they are hesitant to commit to each other fully. While Diane is still wrestling with her divorce, Mark is also dealing with the consequences of a failed marriage.
As they both try to navigate their way through their personal issues, they begin to grow closer and discover things about each other. They begin to see the potentials of their relationship which has the potential to go the distance. But before they can commit, they must overcome a series of obstacles that are in their way.
One of the obstacles is the social norms of the town. Mark's involvement with a younger woman is frowned upon by the conservative members of society. Furthermore, Diane's ex-husband begins to take an interest in her life, causing Mark to feel jealous and insecure.
As the two navigate through their individual and social issues, they discover that love is not something they can plan or control. They have to take a chance on love and let it play out as it may. Eventually, they have to make a decision that will affect their future.
The film is a heartwarming tale of two people who find love in unexpected circumstances. The acting is top-notch, with Genie Francis doing an excellent job of portraying the complexity of Diane's character as she navigates through her new life. Ted McGinley's performance as Mark is equally great, as he brings a sense of ease and charm to his role.
Katie Boland's portrayal of Abby is noteworthy, as it brings excitement and freshness to the film. The chemistry between the characters, particularly between Diane and Mark, is believable and engaging, making it easy for the audience to get invested in their story and root for their love.
The film's direction is commendable, as it captures the essence of small-town life and the challenges faced by individuals in changing their lives. The script is well-written, with witty dialogues sprinkled throughout the film that add to its charm.
In conclusion, Taking a Chance on Love is a delightful romantic comedy-drama that will warm the hearts of the audience. It's a film that explores the complexities of love and relationships while highlighting the importance of taking chances. A must-watch for anyone who enjoys heartwarming movies with inspiring storylines.
Taking a Chance on Love is a 2009 comedy with a runtime of 2 hours. It has received moderate reviews from critics and viewers, who have given it an IMDb score of 5.7.