Watch Teenage Mutant Ninja Turtles
"Heroes in a half shell!"
The Teenage Mutant Ninja Turtles is the first live-action adaptation of the comic-book and cartoon franchise. It was released in 1990 with a PG rating, with New Line Cinemas handling the film's distribution. Despite, the PG rating it is considerably darker and edgier than any other Teenage Mutant Ninja Turtle adaptation. This is important to consider, since it is a little more violent than the rest. Despite concerns over the amount of violence, the film went on to make over $200 million.
The film has a running time of 93 minutes and was directed by Steve Barron. It stars Judith Hoag as news reporter April O'Neil, and Elias Koteas stars as Casey Jones. The Ninja Turtles are played by martial artists in costume, while separate actors portray their voices. Of note, Corey Feldman provides the voice of Donatello. The turtle suits were created by Jim Henson's Creature Shop. The other interesting casting decision is a young Sam Rockwell as the head thug of the Foot Clan.
The story starts with news reporter April O'Neil reporting on a group of ninjas called the Foot Clan. Their master, Shredder, decides they need to get rid of her. As a result, she is attacked, but Raphael, one of the Turtles, comes to her rescue. After passing out, Raphael brings her to his home. The trouble picks up as one of the members of the Foot Clan followed them and the rest of the clan will know of their existence.
At this point, the film goes into the origins of how the Ninja Turtles came to be. Their origins also explain their mentor's origins as well, Master Splinter. The rest of the movie revolves around the Ninja Turtles trying to stop the Foot Clan, while the Foot Clan seeks to wipe out the Turtles.
|
1990
|
1 hr 33 min
|

/

10
Cast

Studio

Director

Steve Barron, Steven Barron

Language

English
Teenage Mutant Ninja Turtles News
Megan Fox Gave Up Sex and Sounds Like She Probably Has a Terrible Life
August 06, 2014 @ 6:45 pm PST
|
Read More

Newest 'Teenage Mutant Ninja Turtles' Trailer Offers Clear View of Our Heroes, Shredder
June 24, 2014 @ 5:01 pm PST
|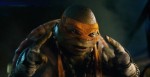 We've caught glimpses, but now we get to sit back and fully appreciate the CGI that is Michael Bay's live-action "Teenage Mutant Ninja Turtles." The newest trailer hit the Internet today, and gives us a clear look at what we can expect from the flick.
Read More

Megan Fox Admits She Doesn't Have Many Friends
July 03, 2014 @ 8:27 am PST
|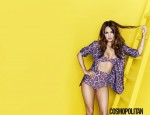 In an interview with Cosmo magazine, Fox opens up about only having one friend, not flirting at work, and how women shouldn't be "so desperate" for men to like them.
Read More

New 'Teenage Mutant Ninja Turtles' Figures Reveal Shredder, Splinter and More
May 07, 2014 @ 4:18 pm PST
|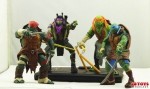 All of the trailers thus far for Michael Bay's "Teenage Mutant Ninja Turtles" reboot have been shy about revealing all of the characters. After all, it was only just a week or so ago that we got a trailer that gave us a good look at all of the turtles, rather than just Michelangelo. And we only barely got a look at Shredder or Splinter. Well, that's changed. But not thanks to a new trailer; rather, it's thanks to the new action figures.
Read More


Watch Teenage Mutant Ninja Turtles Trailer

Teenage Mutant Ninja Turtles 1990 TV spot|0:16
Watch Teenage Mutant Ninja Turtles Online - Watch online anytime anywhere: Stream, Buy, Rent
Teenage Mutant Ninja Turtles is currently available to watch and stream, buy, rent on demand at Amazon, Vudu, Google Play, FandangoNow, iTunes, YouTube VOD online.