Watch The Babadook
"If it's in a word, or it's in a look, you can't get rid of the Babadook."
In this horror film, a young mother tries to cope with the recent death of her husband. Things get worse when her son tells her he's being menaced by a monster from a book. Things get even worse when she starts to understand that the monster is real. Essie Davis and Noah Wiseman star.
|
2014
|
1 hr 34 min
|

/

10
Cast

Studio

Director

Jennifer Kent

Language

English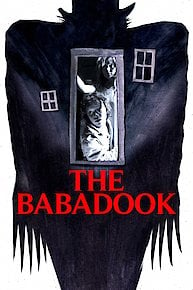 SUBSCRIPTION
RENT / BUY
CABLE

Watch The Babadook Trailer
Watch The Babadook Online - Watch online anytime anywhere: Stream, Download, Buy, Rent
The Babadook is currently available to watch and stream, download, buy, rent on demand at Showtime, Amazon Prime, Netflix, DIRECTV NOW, Amazon, Vudu, Google Play, iTunes, YouTube VOD online.