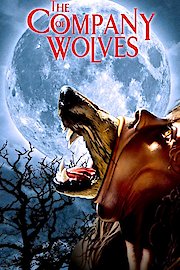 Watch The Company of Wolves
"Une version sympa du Petit Chaperon Rouge !"
R
1984
1 hr 35 min
69
This fantastical horror film is quite a dramatic twist on the usual tale of Little Red Riding Hood. A 13 year old girl has terrifying nightmares after her grandmother tells her about how dangerous men are. She dreams she must travel through the forest to her grandmothers house but the forest is fraught with supernatural dangers not to mention a hunter that she is sexually attracted to.