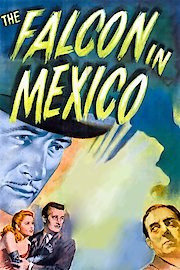 Watch The Falcon in Mexico
"Horror-Mask Key Clue As Master-Killer Slays Four!"
Approved
1944
1 hr 10 min
When beautiful Barbara Wade (Martha MacVicar) suspects that her artist father, Humphrey (Bryant Washburn), may not be dead after all, she enlists the help of private investigator Tom Lawrence (Tom Conway). They travel to Mexico City, the site of her father's grave. When it becomes clear that the individuals involved in Humphrey's life can't be trusted, Tom must struggle to distinguish truth from lies and find a killer before his newfound romance with Barbara is cut short by murder.