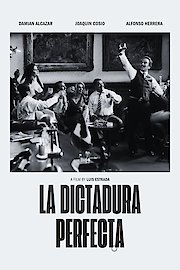 Watch The Perfect Dictatorship
"Television has already appointed a president... Will it do it again?"
2014
2 hr 23 min
The Perfect Dictatorship is a drama-based comedy that first came out in 2014. The movie is directed and written by Luis Estrada. The Perfect Dictatorship tells the story of Carmelo Vargas, the governor of Mexico who finds himself getting caught up in some illegal business and the Mexican Television Corporation catches wind of it. In an attempt to clean up his image, he hires Carlos Rojo and Ricardo Diaz, two people who work at the station, to help change the public perception of him while they still can.