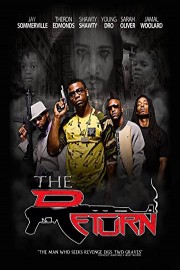 Watch The Return 2020
This is a story about a single fathers revenge on a ruthless street gang from Atlanta GA called the Techwood Mafia, who kills his seven year old daughter in a store robbery. Jamal Sommerville plays a high powered role as the man on the mission of revenge.
The Return 2020 is a 2020 action movie with a runtime of 1 hour and 47 minutes.