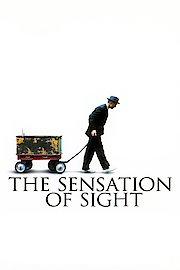 Watch The Sensation of Sight
"When life becomes a second language..."
R
2006
2 hr 14 min
The Sensation of Sight is a thought-provoking drama released in 2006, directed by Aaron Wiederspahn. The movie features a talented cast including David Strathairn, Ian Somerhalder, and Daniel Gillies. David Strathairn stars as Finn, a former English teacher who has lost his passion and inspiration for life after suffering a tragic loss. Secluded in a small New England town, Finn lives a life of quiet desperation, haunted by memories and struggling to find a purpose in life. Finn's life changes when he meets a troubled young man named Jonas, played by Ian Somerhalder. Jonas is a drifter who has been traumatized by a past event that has left him disconnected from the world. He is drawn to Finn's calm contemplation and seeks his guidance and wisdom. The movie explores the relationship between Finn and Jonas as they embark on a journey to self-discovery. Jonas is searching for a sense of purpose in life, while Finn is looking for a way to reignite his passion for teaching. The two men share a deep connection that is fueled by their mutual search for meaning and purpose. Throughout the movie, we see Finn struggling to come to terms with his past and find a way to move forward. He spends his days wandering through the town, observing the people and the world around him. He sees beauty in the small things, and his love for literature and poetry captures the imagination of those around him. Daniel Gillies plays the role of Dr. Samir Roy, a neurologist who is struggling with his own personal demons. Dr. Roy becomes obsessed with Finn and his unique perspective on life. He sees in Finn's work an opportunity to unlock the mysteries of the mind and the human spirit. As the story unfolds, we see the lives of the main characters intersecting in unexpected ways. Finn, Jonas, and Dr. Roy all share a profound connection that is based on their shared pursuit of knowledge and understanding. The interactions between the characters are thought-provoking and engaging, and the dialogue is both poetic and insightful. The Sensation of Sight is a beautifully shot film, with stunning visuals that capture the essence of the New England landscape. The cinematography captures the beauty of the natural world, highlighting the power and importance of nature in our lives. The soundtrack is also impressive, with hauntingly beautiful music that perfectly complements the mood and tone of the movie. In summary, The Sensation of Sight is a moving and thought-provoking drama that explores themes of loss, redemption, and the search for meaning and purpose. With outstanding performances from its talented cast, beautiful cinematography, and a poignant soundtrack, this movie is a must-watch for anyone who loves thought-provoking cinema.