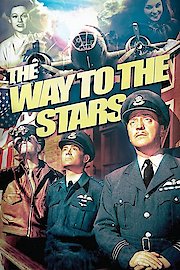 Watch The Way to the Stars
"Thrills in the sky ! and romance below ..."
1945
1 hr 44 min
In 1940, Flying Officer Peter Penrose is attached to an RAF unit straight out off flight training. He's as green as you would expect but finds his commanding officer, Flt. Lt. David Archdale to be understanding and supportive. He soon becomes a full-fledged member of the squadron. He also becomes interested in a young woman, Iris Winterton, who lives at the local hotel.