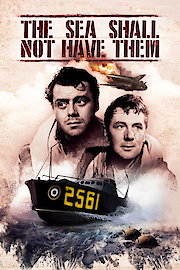 Watch The Sea Shall Not Have Them
"SURGING DRAMA! Excitement that leaps from the screen!"
NR
1955
1 hr 31 min
A dangerous attempt is made to rescue the survivors of a WWII British Hudson bomber, crashed at sea. On board is an Air Commodore who has secret plans that could stop enemy air raids on London. Produced by Daniel M. Angel. Written by Lewis Gilbert and Vernon Harris from the novel by John Harris.