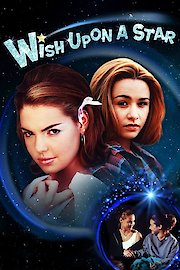 Watch Wish Upon a Star
"I wish I may, I wish I might, become my sister for a night!"
PG
1996
1 hr 29 min
Wish Upon a Star revolves around two sisters. Alexia, the elder, is outgoing and popular. Hayley is shy and bookish. One night, Hayley sees a shooting star and wishes she could be Alexia. The next day, they find they have switched bodies. The switch has complications. Eventually, they understand each other a little better and become closer.