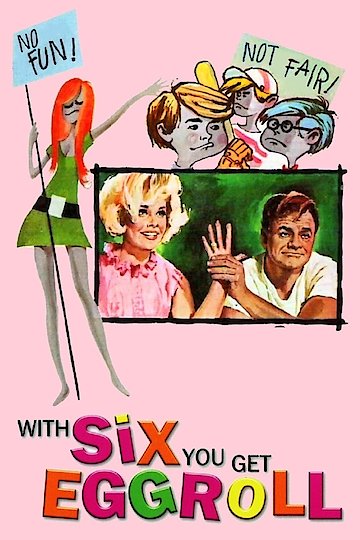 Watch With Six You Get Eggroll
"The return of the happy ending."
G
1968
1 hr 35 min
Abby McClure is living a busy, yet lonely life bringing up her three sons and running a lumberyard established by her husband before his death. Abby is deceived by her sister into calling fellow widower Jake Iverson and inviting him to a dinner party she is throwing. Jake quickly sees he has been set up with Abby and makes his excuses to leave, only to later bump into Abby and realize the mistake he has made. When Jake and Abby finally feel comfortable they must face the problem of Jake's teenage daughter and Abby's three sons meddling in their lives.