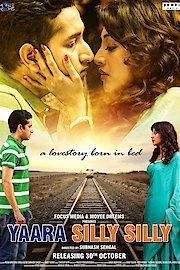 Watch Yaara Silly Silly
"A love story born in bed"
2015
1 hr 46 min
Two strangers meet to realize they are not really so. Yaara Silly Silly is the story of a sex worker and her client who meet each other again after having spent a night together before. Through a journey, they discover each other and a relationship that change their lives forever.