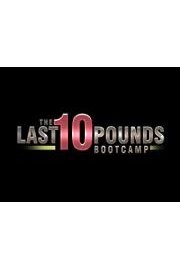 Watch Last 10 Pounds Bootcamp
Last 10 Pounds Bootcamp is an empowering and inspiring TV show that helps individuals reach their weight loss goals. Produced by Kew Media Group, the show follows different people who are striving to lose their last 10 pounds of weight in just four weeks. The show's concept is based on the belief that the last 10 pounds are often the hardest to lose and require a comprehensive approach to weight loss that goes beyond the usual diet and exercise routine.
The show's host, Tommy Europe, is a former CFL football player and a fitness coach with over 25 years of experience in the fitness industry. He is the mastermind behind the boot camp workouts and the nutrition plans that are tailored to each participant's goals and lifestyle. Tommy is also the motivational coach who encourages the participants to push beyond their perceived limits and to embrace a healthier and more active lifestyle.
Each season of the show features different participants who share their personal stories, struggles, and successes in their weight loss journey. The participants come from diverse backgrounds and age groups, ranging from college graduates to stay-at-home parents and retirees. What unites them is their desire to shed those last 10 pounds that have been standing between them and their ideal weight.
The show's format consists of six episodes where each episode is dedicated to one participant. The first episode introduces the participants and their goals, and Tommy conducts a fitness assessment to determine their fitness level and create an individualized workout plan. The next four episodes show the participants undergoing intensive boot camp workouts that challenge their strength, endurance, and mental toughness. The workouts are designed to burn fat, build muscle, and increase cardiovascular fitness.
In addition to the boot camp workouts, the participants receive nutrition coaching from Tommy and a registered dietitian. The nutrition plan is customized to each participant's goals and dietary preferences, and it includes meal plans, recipes, and tips for healthy eating. The show emphasizes the importance of nutrition in weight loss and encourages the participants to adopt a sustainable and balanced approach to eating.
The final episode of the show is the reveal stage, where the participants showcase their transformation and reveal their weight loss results. The participants not only lose weight but also gain confidence, self-esteem, and a new outlook on life. The show celebrates their achievements and inspires viewers to take charge of their health and well-being.
What sets Last 10 Pounds Bootcamp apart from other weight loss shows is its holistic approach to weight loss. The show recognizes that weight loss is not just about shedding pounds but also about improving overall health, fitness, and quality of life. The show's workouts and nutrition plans are evidence-based and scientifically proven to be effective in weight loss. The show also addresses the emotional and mental aspects of weight loss and encourages participants to develop a positive mindset and a healthy relationship with food and exercise.
Overall, Last 10 Pounds Bootcamp is an uplifting and motivational show that demonstrates the power of hard work, dedication, and perseverance in achieving weight loss goals. It provides viewers with practical tips and strategies for weight loss and inspires them to take action and make positive changes in their lives. The show is a must-watch for anyone who is struggling with their weight and looking for a comprehensive and sustainable weight loss solution.
Last 10 Pounds Bootcamp is a series that is currently running and has 1 seasons (26 episodes). The series first aired on March 7, 2007.