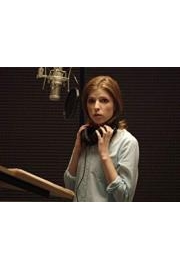 Watch Laugh About The Music
Laugh About The Music is a hilarious comedy show from the production house Funny Or Die. The show features Anna Kendrick and Jack Black, two of the most talented and well-loved comedians in Hollywood. Shot in front of a live audience, this show is a mix of stand-up comedy, musical performances, and comedy skits that are sure to tickle your funny bone.
The show is structured as a parody of a televised musical awards show, with Kendrick and Black serving as the hosts. They open the show with a series of zany jokes and skits that poke gentle fun at the music industry and the various musicians and celebrities in attendance. Kendrick and Black have amazing comedic timing and chemistry, and their banter is both hilarious and endearing.
One of the show's standout segments is the musical performances. Kendrick and Black each take turns performing hilarious musical numbers that parody some of the most iconic songs in music history. Kendrick's performances are especially noteworthy, as she showcases her impressive singing voice and natural comedic talent in renditions of classic pop songs like "I Will Survive" and "Total Eclipse of the Heart". Black's performances are equally entertaining, with his signature comedic flair on full display in songs like "I'm Too Sexy" and "Mambo No. 5".
The show also features a series of satirical skits that poke fun at different aspects of the music industry. One skit features Kendrick and Black playing arrogant record executives who are more interested in their own egos than in the music they are promoting. Another skit shows Kendrick and Black as bumbling musicians who accidentally stumble upon success despite their complete lack of talent. These skits are cleverly written and expertly executed, with Kendrick and Black showcasing their versatility as comedic actors.
Throughout the show, Kendrick and Black are joined by a star-studded cast of guest performers and comedians, including Andy Samberg, Maya Rudolph, and Tim Heidecker, among others. The guest performers all bring their own unique comedic flair to the show, adding to the already hilarious atmosphere created by Kendrick and Black.
Overall, Laugh About The Music is an absolute delight to watch. The show is filled with non-stop jokes, hilarious musical performances, and clever skits that will keep you laughing from start to finish. Kendrick and Black are both at the top of their game, showcasing their incredible comedic talent in a show that feels fresh, original, and thoroughly entertaining. Whether you're a fan of comedy, music, or just love to laugh, you won't want to miss this fantastic show.