Watch Outsiders
A life off-the-grid isn't necessarily comfortable the law seeks to take over. Outsiders, a 2016 drama series is an account of the struggles for control and power as a family strive to overcome government pursuit unfolds. Being born into the indigenous Farrell clan means isolation as the government has prying eyes everywhere. This united family took to the mysterious, rugged, hilly terrain of Appalachia. Nobody knew of their origin or settlement until the government stumbled upon their lawless territory.
Surely, these Outsiders must fight to keep their mountaintop habitat safe from unwanted invasion. Unfortunately, the government isn't letting go of this strife. Of course, defeat is unacceptable since it'd mean the clan continues living lawless and isolated. It's a failure the government cannot afford.
Do the Outsiders fear what's coming, The Unknown? If they're to remain tucked away and free of worldly woes, they'll have to fight. So, what is the chance of survival for the Appalachian mountain people?
The government comes threatening weapons of destruction. Surely, this is a recipe for total chaos. Is their capture imminent? The clan has lived in symbiosis with nature throughout the existence. The conformist has no business meddling in their affairs. The fierce fight continues!
Tuesday 9:00 PM et/pt on WGN America

2 Seasons,

19

Episodes

January 26, 2016

10

/
Watch Full Episodes of Outsiders

Season 2 Episode 5
We Are Kinnah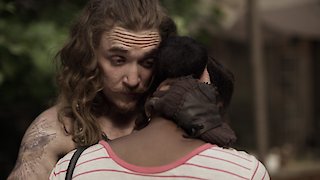 Season 2 Episode 4
How We Hunt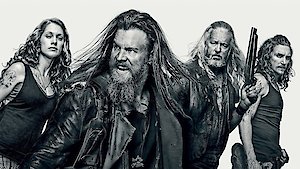 Season 2 Episode 3
Banishment (44:00)
Season 2 Episode 2
Shadowside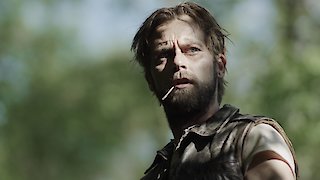 Season 2 Episode 1
And The Three Shall ...
Season 1 Episode 13
Long Live the Bren'i... (44:43)
Outsiders

Full Episode Guide
Episode

6

-

Kill or Be Killed

Episode

5

-

We Are Kinnah

G'Win's loyalties are tested on the mountain while Hasil grapples with a new career in town.

The animals aren't the only ones to bleed during the Farrell's winter hunt.

G'Win is confronted with an impossible decision; at the same time, Lil Foster begins to feel like all hope is lost.

A new arrival threatens to interrupt the balance of power on Shay Mountain.

Episode

1

-

And The Three Shall Save You

In the second season premiere, the Farrells and the townspeople of Blackburg attempt to regroup following the Kentucky mountaintop clash.
Season
1
13 full episodes
Episode

13

-

Long Live the Bren'in

The showdown between the mountain and the town erupts.

Asa tries to end Big Foster's reign of terror for good.

The struggle for guns come to a head boils over as Houghton seeks revenge.

Episode

10

-

Day Most Blessed

A wedding on Shay Mountain takes a deadly turn.

Asa makes a dangerous alliance.

Episode

8

-

It's Good to Be King

The Farrells are under new authority.

Episode

7

-

Decomp a Stuck Pig

Asa and Houghton find themselves uncomfortably close during a road trip that takes a turn for the unnerving.

Big Foster's lust for guns backfires on him and the entire Farrell clan.

Asa and Big Foster connect on a deeper level during a spontaneous and destructive crime spree.

Houghton makes a deadly trip up the mountain, while the coal company try to spy on the Farrells.

Big Foster and Asa choose different tactics to stop the coal company's assault on their homestead.

In a brutal game of survival, Asa fights for his right to stay on Shay Mountain.

As "Big Foster Farrell is about to take the reins of his tight-knit Appalachian clan, his cousin Asa's return poses an unexpected challenge as the family faces eviction from mountain they've called home for two centuries.
If You Like Outsiders, Then Try...
Most Popular Outsiders Episodes
Season 2 Episode 1

And The Three Shall Save You

1/24/2017

Season 2 Episode 4

How We Hunt

2/14/2017

Season 2 Episode 2

Shadowside

1/31/2017

Season 2 Episode 5

We Are Kinnah

2/21/2017

Season 2 Episode 3

Banishment

2/07/2017