WGN America TV Shows
About WGN America
WGN was the first superstation when it was showing Bozo the Clown and Chicago Cubs games. However, it has grown over the years to show all the programming that you want to see. You will be amazed at all the reruns and movies you can see on WGN, and you can tune in to see some of the best National League Baseball out there.
The Cubs have been on WGN forever, and they are currently in the toughest division in baseball. You can see the best games of the season on the network, and they will always have a day game for you to enjoy.
When you want to catch reruns of some of your favorite programs, you need to make sure that you come to WGN. The network has reruns of everything from Seinfeld to Big Bang Theory. You can see comedies during the day, dramas at night and movies when you fancy a movie.
It is called the superstation because it has everything you need, and it is an institution that will likely never fall. Introduce your kids to the superstation the way it was introduced to you back when it was channel 13 on your dial as a kid.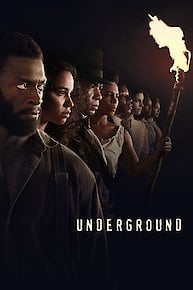 Underground
Salem
Outsiders
Outlaw Country
Manhattan
Major League Baseball on WGN America
Wrestling with Death