FUNimation TV Shows
About FUNimation
FUNimation Productions was founded in 1994 by Gen Fukunaga as a venture that would bring Japanese anime series - in particular, the enormously popular "Dragon Ball" - to North American viewers. Twenty years later, FUNimation is one of the biggest distributors of Japanese anime in North American markets, and its FUNimation Channel is one of two 24-hour animation broadcasters in North America. The company was founded in Sunnyvale, California, but its headquarters were relocated to the Fort Worth, Texas, area.
The FUNimation Channel began airing in 2005 via UHF broadcasts in select markets. Since then, however, FUNimation has been aggressive in finding other avenues for distribution, and it's now available on many direct-broadcast satellite systems and digital cable services. The company also launched its own official YouTube channel in 2006, and it entered into a deal with AT&T and Sprint in 2008 to provide video-on-demand services to those providers' mobile phone users.
FUNimation's initial success came courtesy of the popularity of the series "Dragon Ball Z," which had a successful run on the Cartoon Network. FUNimation distributes many other anime series, however, including "Gaiking," "Barakamon," "Captain Harlock," "House of Five Leaves" and "Peacemaker."
Attack on Titan
Black Butler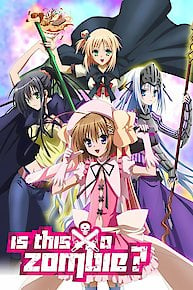 Is This a Zombie?
High School DxD
Kamisama Kiss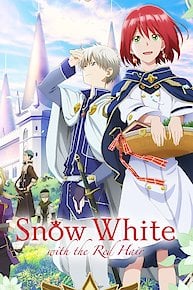 Snow White with the Red Hair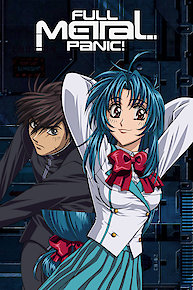 Full Metal Panic!
Assassination Classroom
Noragami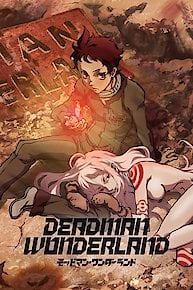 Deadman Wonderland
Yona of the Dawn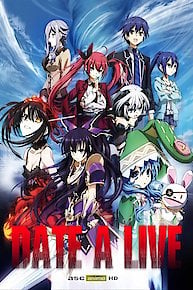 Date A Live
B Gata H Kei - Yamada's First Time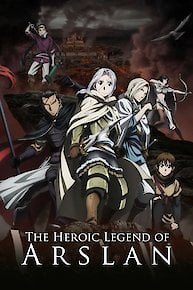 The Heroic Legend of Arslan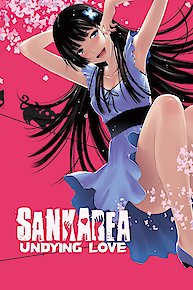 Sankarea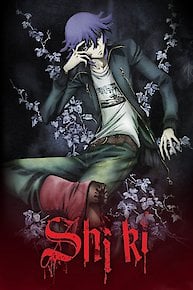 Shiki
D. Gray-Man
Heaven's Lost Property
Prison School
Overlord
Tenchi Muyo! War on Geminar
Brothers Conflict
Aria: The Scarlet Ammo
Aesthetica of a Rogue Hero
Hetalia: Axis Powers
Black Butler II
Danganronpa: The Animation
When They Cry
Shin chan
The Devil is a Part-Timer!
Wolf Children
Murder Princess
Ragnarok
Kingdom (JP)
Hellsing Ultimate
Aquarion EVOL
Black Butler: Book of Circus
D. Gray-man HALLOW
Hetalia: World Series
Steins;Gate
Blood-C
Hyperdimension Neptunia
Blood Blockade Battlefront
Attack on Titan: Junior High
Space Dandy
Good Luck Girl!
Ga-Rei-Zero
Initial D: First Stage
Moon Phase
Sgt. Frog
The Legend of the Legendary Heroes
Eden of the East
Maken-ki
Jormungand
Black Lagoon: Roberta's Blood Trail
OniAi
Dragonar Academy
Ghost in the Shell: Arise, Border 1: Ghost Pain
Bayonetta, Bloody Fate
Dance with Devils
Psycho-Pass
Shuffle!
Sengoku Basara
Freezing
Tenchi Muyo!
Riddle Story of Devil
Barakamon
Laughing Under the Clouds
My Bride is a Mermaid
Phantom: Requiem for the Phantom
The Sacred Blacksmith
Princess Jellyfish
Tenchi Muyo GXP
Cat Planet Cuties
A Certain Magical Index
Hakuoki: Demon of the Fleeting Blossom
Appleseed XIII
Senran Kagura
Terror in Resonance
Garo: The Animation
Absolute Duo
World Break: Aria of Curse for a Holy Swordsman
Bikini Warriors
Shakugan no Shana Movie
Slayers Revolution
xxxHolic Kei
Afro Samurai
Desert Punk
Full Metal Panic! The Second Raid
Last Exile
School Rumble
Chaos;HEAd
Linebarrels of Iron
The Galaxy Railways
Big Windup
Strain: Strategic Armored Infantry
Save Me! Lollipop
The Wallflower
Moeyo Ken
Jinki: Extend